The Broken Empire – Review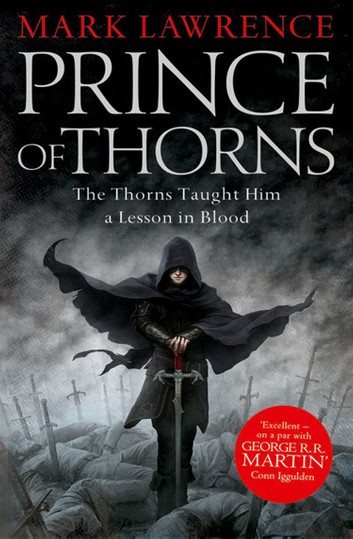 Wow… what a ride! It's been a little while since I read a fantasy that I enjoyed this much. (Eagerly awaiting the final book in the Kingkiller Chronicles, AND the next book in Songs of Radiance).
Fair warning, this story is dark–really dark–so if you're easily disturbed, it might be best to stay away. But, if getting a bit of a glimpse at the darkside doesn't worry you, then I highly recommend you check this series out.
There are three books (all published!!), that follow the life of a young man as he goes after his dreams (nightmares?). The main character–Jorg–is memorable, if not entirely likeable. He knows what he wants and he goes after it, full-throttle, so you can't help but respect him.
I also really enjoyed the setting. At first, it seems like a normal medieval fantasy, but there are hints that not everything is as it seems (don't want to spoil anything for you).
New takes on magic, a new kind of hero and characters that had me glued to the page, I'm giving this whole series 5 out of 5.
My only gripe (and you have to try to come up with something, don't you?) was the ending. It was strong, it was different, but perhaps not what I was hoping for. That might just be me though. What about you? Have you read it? Did you like it? Favorite part?
If you haven't read it, and would like to check it out, it's available from most good retailers:
Amazon (Affiliate Link)
And of course, if you like this sort of fantasy, then you might want to check out my very own Blood Mage Chronicles:
https://saffronbryant.com/books/shadow-of-a-slave/