LitRPG
This last week I discovered a genre that I didn't even know existed: LitRPG and I've pretty much had my nose buried in books ever since.
It's a hard premise to explain, and I think people would either be super into it, or they'd be like 'why on Earth would someone read that?' … bare with me: LitRPG is about characters in RPG-like games. They're fiction stories (usually fantasy, but the possibilities are endless) where instead of just describing what happens, there's mention of leveling, skills and health points.
At this point you probably have one of two thoughts A) oh yeah! Like an MMORPG, only written down. (keep reading). or B) What is an RPG? (This genre probably isn't for you… but feel free to keep reading anyway).
I've read quite a few books in this genre over the past week, some good, some less good. Most of them have some kind of framing story e.g. why the character is playing the game in the first place (usually related to super-intelligent AI technology), whilst the bulk of the story is in-game, following the character as they complete quests and gain levels and defeat the ultimate bosses.
To help you discover this genre for yourself, here's my thoughts on the ones I've read so far: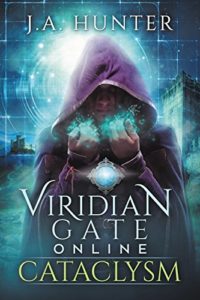 Viridian Gate Online     4/5 Stars
This one has a fantastic premise and framing story and was extremely well edited. I would recommend you DON'T read the summary at the start, it spoils a lot of the surprises and twists.
The game mechanics etc were pretty good. Perhaps a little contrived and convenient but well laid out and fun to read.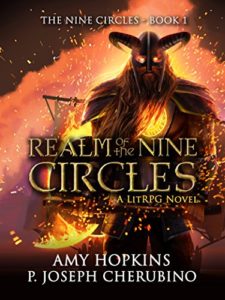 Realm of the Nine Circles    4/5 Stars
This was the first LitRPG book I read and I'm glad it was because it was good fun.
The framing story was fun and original and made the stakes in-game much more real and meaningful.
It could do with a proof-read though, but it wasn't so bad that I couldn't read it.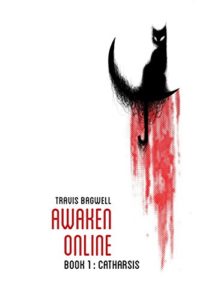 Awaken Online    4.5/5 Stars
I'm only about 50% of the way through this one so far but I'm pretty confident in giving it a review.
It's extremely well edited, with pretty much no typos or errors and a reasonably good layout for the character statistics etc.
The framing story is good, although perhaps too much focus is put on it for my liking (saying that, some people would enjoy that aspect of it!)
I'm really enjoying the personalised game mechanics and how the character's personality influences the in-game play. This is my favourite in terms of skills and game mechanics etc.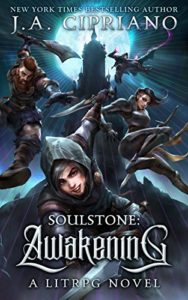 Soulstone: Awakening    2.5/5 Stars
Tread cautiously with this one. It has a good premise and the skills etc are pretty good. but it had a lot of problems.
It needs a MAJOR edit. There were so many typos and mistakes that it distracted me (and I usually don't even notice those kinds of things). Unfortunately the poor editing took away from what could have been a good story and if it had been the first LitRPG book I'd picked up… well I probably would have been turned off the genre.
In addition there was a LOT of unnecessary swearing. I'm not a prude, I don't care about swearing in books, but at the start it was just too much and took away from the dialogue.
I also found this one had a bit of a sexist overtone. I'll admit it seems to be a common thread in this genre, like in the games, the female armour isn't quite as practical as the male versions (as anyone who plays MMORPGs will know), and most of the books seem to have a host of male characters and one female – a classic trope in books and movies trying not to be sexist by having a 'token' female character. I can let it skate most of the time but it was worse in this book – the language and jokes and behavior just turned me off.
Finally, I found the motives and behaviours of the characters inconsistent, moods jumping all over the place, unrealistic or disproportionate responses.
It's a shame, I don't like giving bad reviews but this one just didn't make the cut for me. Perhaps if it went through a solid edit the problems would be fixed and the underlying story could shine. As it is, I would NOT recommend this as your first foray into LitRPG.
What's next?
There are several more LitRPGs I want to try, like The Land Founding by Aleron Kong (how gorgeous is that cover!). But in addition I definitely want to try my hand at writing this genre. Being the super-nerd that I am, I already write RPG adventures for playing DnD as dungeon master, so it's only a small hop to turn that into a novel.
Do you read LitRPG? Would you give it a go or are you on the side of the fence that says 'why would you read that!'?
If you want to be notified when I release it, make sure you sign up the Bounty Hunter mailing list to the right.
UPDATE: I have released a GameLit book with fellow author Mikey Campling. You can get it on Amazon now: https://www.amazon.com/dp/B07N12JY67