Red Sister – Book Review
TL:DR: 5 Stars. Read it. Love it. Buy the next one.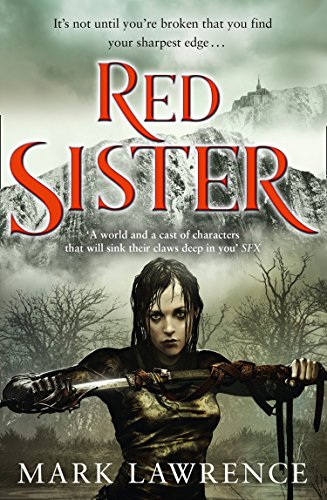 Mark Lawrence is a genius. I'm pretty confident on that. I've read a lot of his stuff in the last year (I was pretty late to the Prince of Thorns party), and I have enjoyed every piece of it. He has this way of writing fantasy that you love – it's got magic and mystery and mysterious cults etc. but there's always something… else… something deeper.
Red Sister is no exception.
I had no idea what to expect from this one. I didn't even read the blurb before I started chapter one (that's how confident I was that I would enjoy his stuff). And BAM I was sucked in.
It's gritty. It's gut-wrenching. It's full of real characters, some you'll love and some you'll hate. And then there are these flash forward scenes which give you the tiniest taste of what's to come so that you can't help barreling forward.
Needless to say, now that I have finished Book 1 I will be snatching Book 2.
Expect violence (like most of Mark Lawrence's fantasy), but also expect characters that are as solid as The Wall that separates us from the wildlings. [Did I just reference GoT? You bet I did! Some of us still have hope for the written series…].
Red Sister gets five out of five stars from me. I'd read it again in a heartbeat.
*I use affiliate links (e.g. to Amazon) and so may occasionally get about 3 cents if you buy something…If you don't want me to get 3 cents, feel free to go to your preferred vendor and search for items manually. But really… come on… I need that 3 cents. To, you know… feed my pet rock.